About Us
This is a small and humble Traditional Catholic web site for kids of all ages and for other Christians who are interested in the Catholic Faith.
It is not our intention to distribute volumes of information about the Catholic faith — there are hundreds of beautiful web sites that have accomplished this. But we want to concentrate on the traditional Catholic prayers and the Holy Rosary, along with links to our favorite Catholic web sites and fun stuff for kids.
We will gladly answer any questions that we can, but we will refer you to our resources to better answer any questions that you may have. We hope you enjoy our little web site and will be inspired by the Holy Spirit to love and practice the Catholic Faith with devotion, and to remember to always seek the truth!
Prayer intentions are always welcome. We pray the Holy Rosary daily for the conversion of sinners.
Send us your comments or prayer requests via this e-mail link!
Deo gratias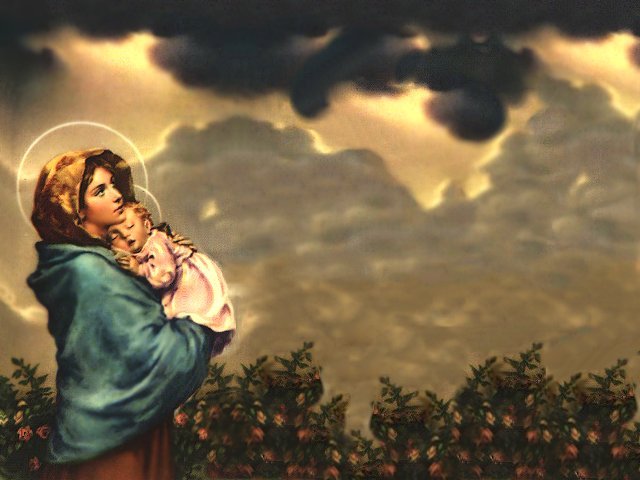 Sources:

1. The Holy Bible, Douay Rheims Version
(Tan Books and Publishers, Inc.)
2. The Catechism Explained, Spirago-Clarke
(Tan Books)
3. Blessed Be God
(P.J. Kenedy & Sons, New York)